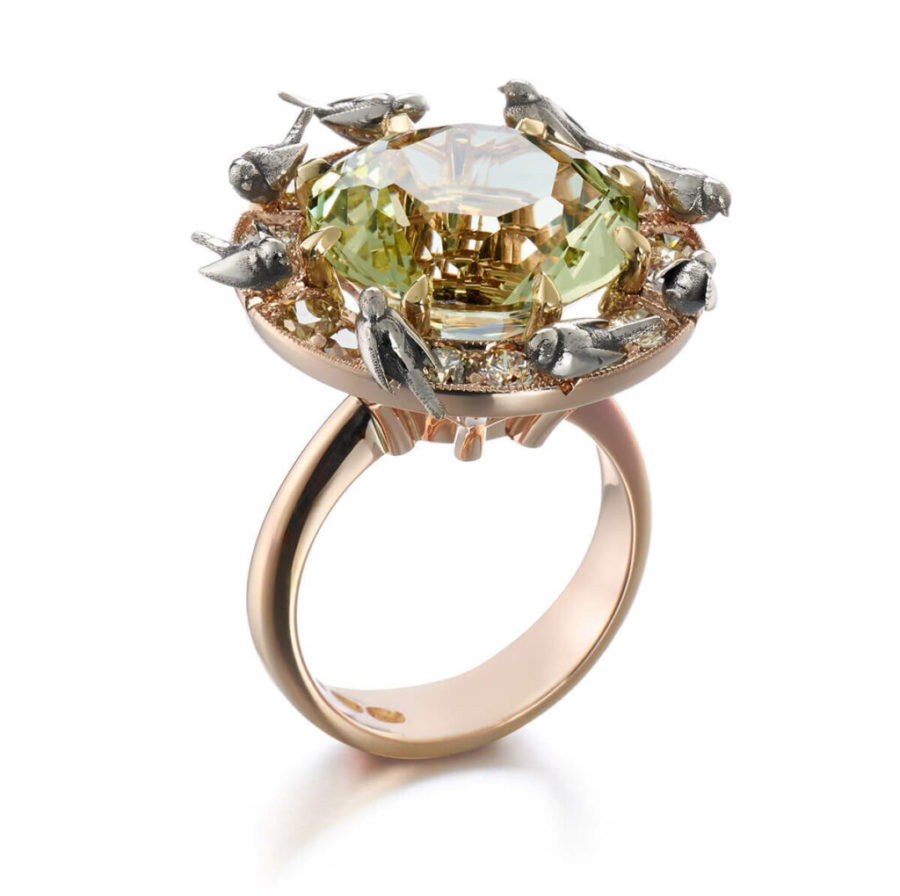 In the Ullanlinna district of Helsinki, on the quiet street of Kapteeninkatu, there is a beautiful shop with adjoining workbenches for three goldsmiths. In the showcase windows of the boutique glimmer lovingly masterfully crafted rings, earrings and other spectacular works. Finnish goldsmithing has a long and illustrious tradition, which is respectfully maintained by Kulmala's goldsmiths. All of Kultaseppä Kulmala's unique jewellery is made by hand in Finland, created by precise atelier craftsmanship that takes the customer's wishes into account.
Finnish nature with all its seasons and rugged details is an excellent basis for jewellery design. The Paluu (Return) collection reflects the spring return of Arctic seabirds to the north, while the forged surface of the Lohko (Block) ring is perfect for depicting a jagged, rugged and rocky landscape in the form of jewellery.
The Tankavaara and Saana rings are inspired by gold panned in Lapland. The smooth and shiny surface of the Tankavaara ring best brings out the deep yellow, almost pure hue of the gold. The profile of the Saana ring evokes the shape of the silhouette of the fell. Both models are made of Finnish gold panned in Sodankylä.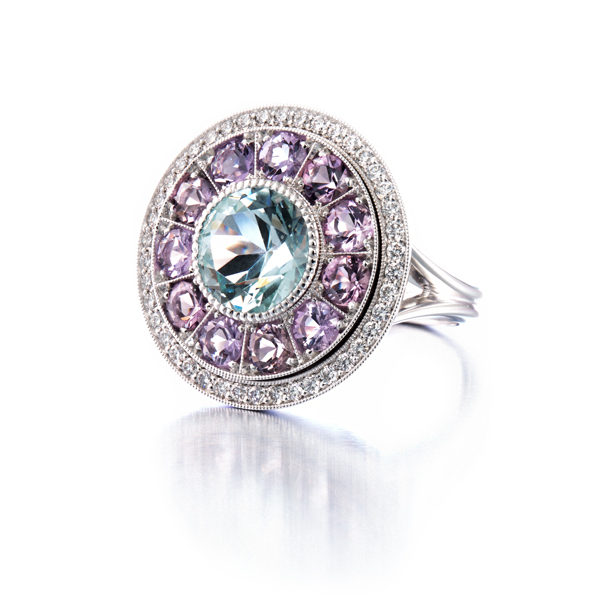 Kultaseppä Kulmala has an extensive collection of Finnish beryls from Luumäki, eastern Finland. Luumäki's beryls have a very special, light green shade. In addition to light green shades, our collections also include Luumäki aquamarines, which are light blue. You can order authentically Finnish jewellery from Kulmala, crafted from gold panned in Tankavaara in Lapland, Luumäki beryls or amethysts from Luosto in Lapland.
Precious metal jewellery is always marked with the stamp of the goldsmith. Kultaseppä Kulmala's jewellery has been stamped since 1998 with the letter combination PAK. With the stamp of the goldsmith, the jeweller confirms not only the authenticity of the materials but also the origin of each piece, as well as confirming the quality of the jewellery.